Telefónica Gastro Park in Tijuana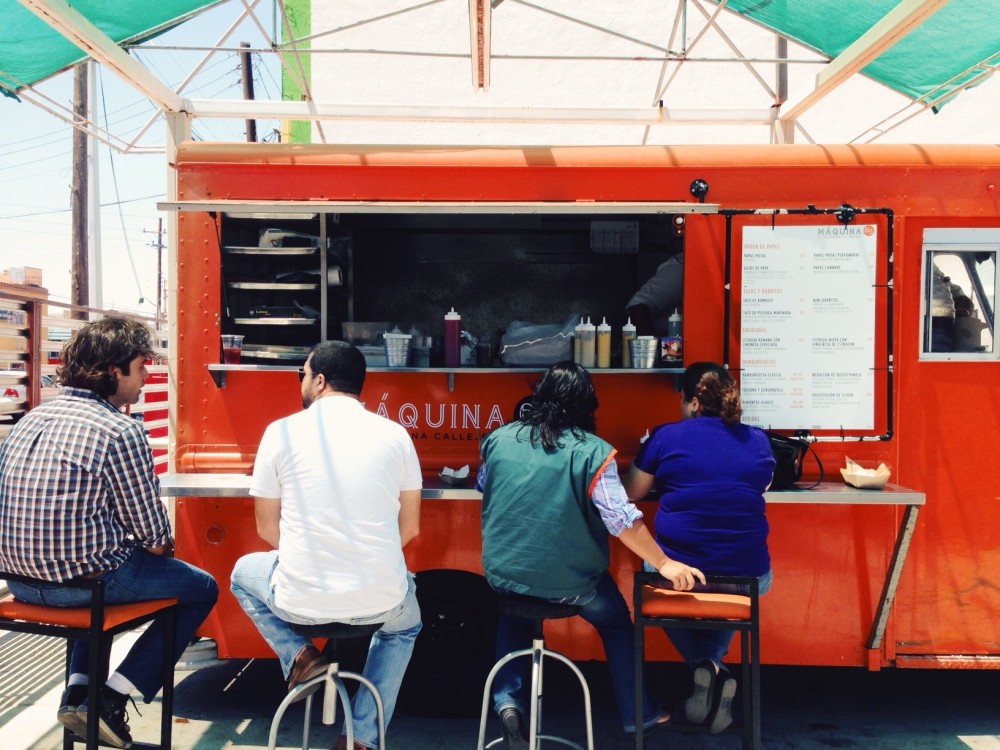 Food trucks have really started to pop up more and more in Baja California. We have visited some of the mobile additions in Valle de Guadalupe, and of course the classics that have been in Tijuana for over a couple of decades. This new wave of young entrepreneurs and chefs opening up their own food trucks in Tijuana, is a wonderful addition to the ever changing culinary scene in the city. The current round up of these three trucks at the Telefónica Gastro Park in Tijuana, gives locals and food lovers alike a chance to conduct their own mini food crawls. Okay, so even if you don't have the appetite for a food crawl, the space offers a great vibe, and sitting back with a cold beer and enjoying your meal with friends or family is an outstanding option.
La Carmelita, "Cocina de Hogar", or home cooking will take you right back to the dining table at your mom or grandmother's house. When you come across aromas or flavors in dishes today that remind you of your childhood, it doesn't get much better than that. In the last few years, I have come across more and more dishes that really take me back some amazing memories of my yoouth. The fideo seco dish was nearly demolished by our son Giovanni, and I don't blame him. The milanesa de lengua torta was incredibly hard to put down, and Antonio loved the cerdo braseado con tomatillo y chile morita.
Chef Jose Rodrigo Figueroa Sanchez, with former experience at La Cazaclub, leads the kitchen of this new food truck.
Humo, headed by chef Giovanni Brassea is known for their sausages, and pulled pork sandwich. We ordered their "Greek" sausage, and it's safe to say that there was nothing left on the plate. The smokiness in the sausage that lingers in each bite is just lovely. Even the sauce drizzled over the sweet corn, carries on the smoky flavors throughout the dish.
Maquina 65, "Alta Cocina Callejera", Bernardo G. Piña prides himself on using great local products to create a higher level of "street food". We enjoyed their quesadilla de pato al pastor. The colors, and flavors of this dish are just beautiful. The addition of blue corn tortillas are a memorable touch, as we do not come across them often on our street food jaunts through Tijuana.
Telefónica Gastro Park Avenida Ocampo | Between Agua Caliente Blvd & 11th St | MAP Mon - Sat | 1pm - 7pm