Valle de Guadalupe: El Pinar de 3 Mujeres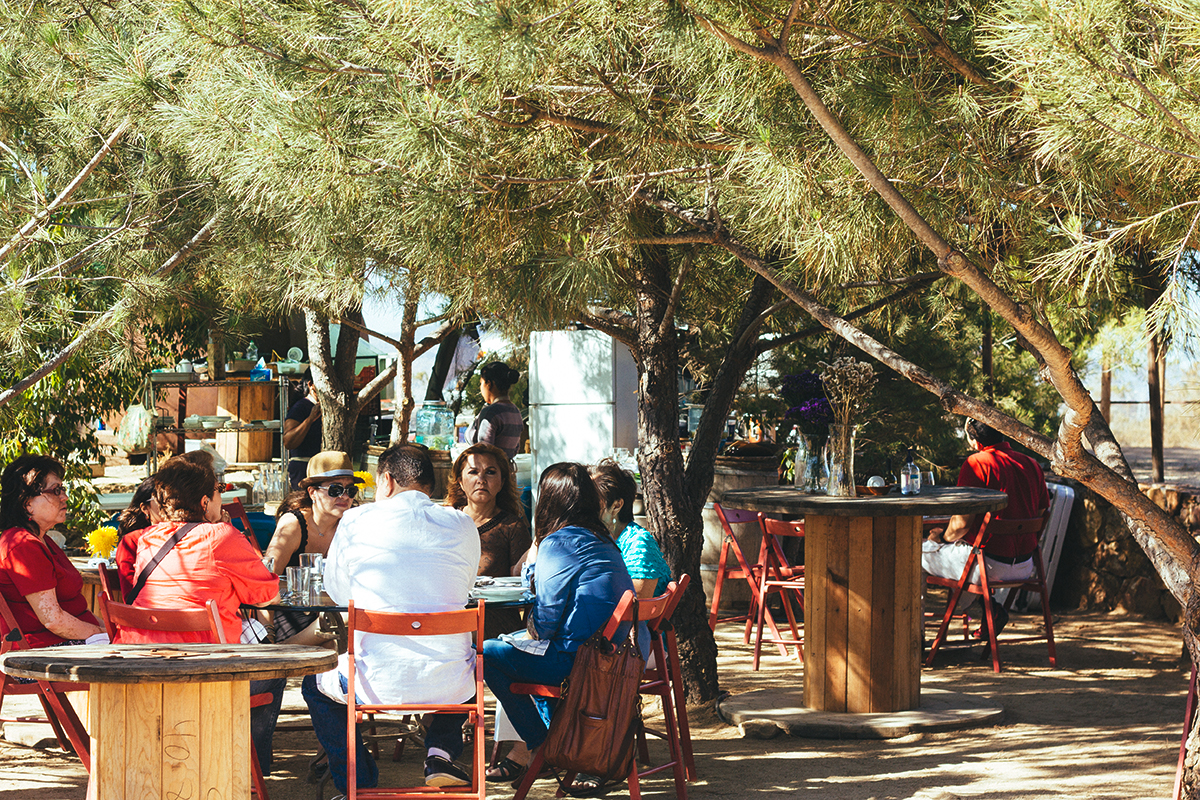 I officially made my first trip down of the summer down to Valle de Guadalupe, and not only that, it was also Miss Camila's very first trip. Giovanni was so thrilled to show his sister the spacious grounds that he likes to run on, as us parents sit back and enjoy a glass of wine. It was so wonderful to venture to El Pinar de 3 Mujeres. It was our first time there, and we couldn't have been more relaxed or in awe with our entire lunch experience. Chef Ismene Venegas runs the outdoor "kitchen", whose aromas alone left us inhaling and exhaling releasing the sweet sounds of "ahhhh" with each breath. Just like the smells of charcoal burning grills at our favorite taco spots in Tijuana, that same smokiness lingering in the air as you drive through Mexico's wine country, will always remain a lasting memory of mine. We sat down for our six course lunch, under the beautiful shady pine trees, and just let the rest of the afternoon pass us by. Camila stayed snuggled up close to me in her wrap, as Giovanni raced his cars through the dirt. In between car races, he repeatedly asked to go and visit the property's ducks and chickens. He couldn't get over the fact that the ducks had their own personal bathtub that they could take dips into as they pleased.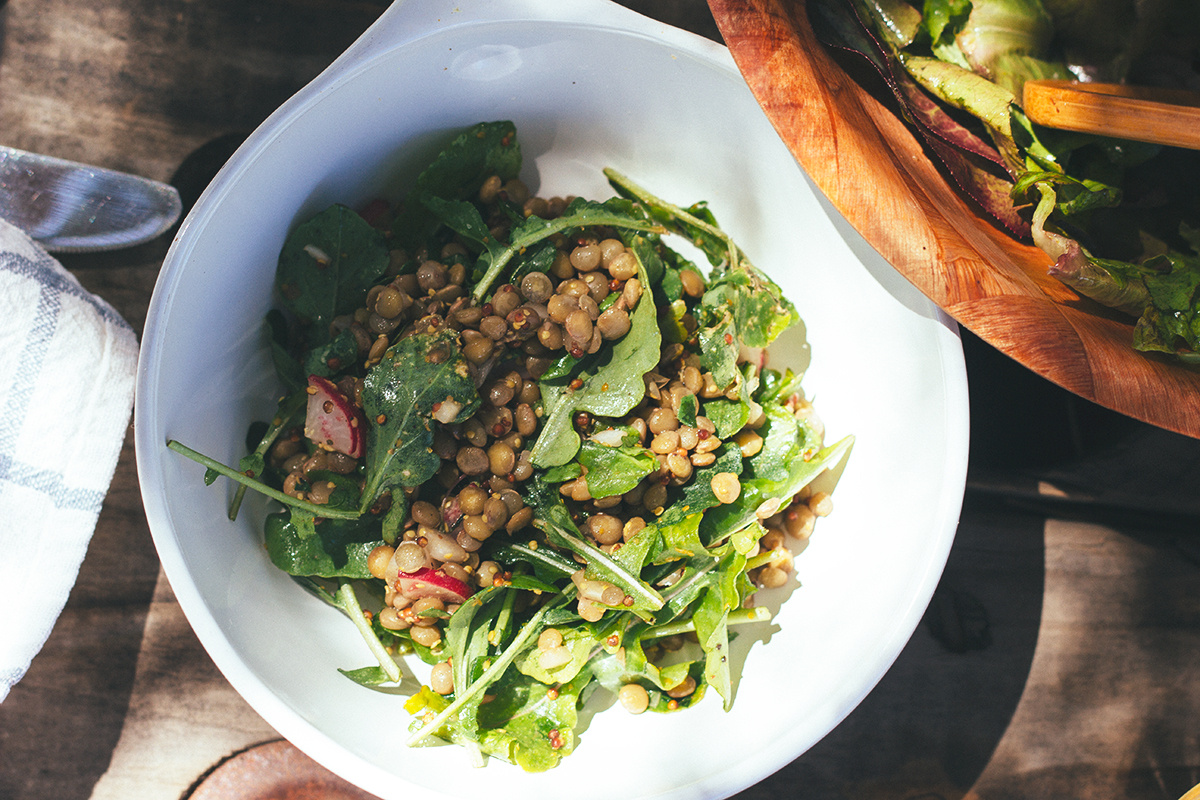 So on to the food portion of the afternoon. The meal was enjoyed with glasses of their Merlot wine. A chilled white grape and almond gazpacho was the first to hit our taste buds. It was incredibly refreshing. Next out came a lovely garden salad, and lentil and arugula salad. Prior to the main dish, we crunched on tostadas piled high with fish tartare. The cucumber, and purple onions kept this dish nice and bright. The main part of the show, pork ribs with potato salad and grilled vegetables. Let me tell you, I could have eaten 5 more of those ribs if I had the chance. The char on the outside, with the sweet tender meat underneath. Pure bliss!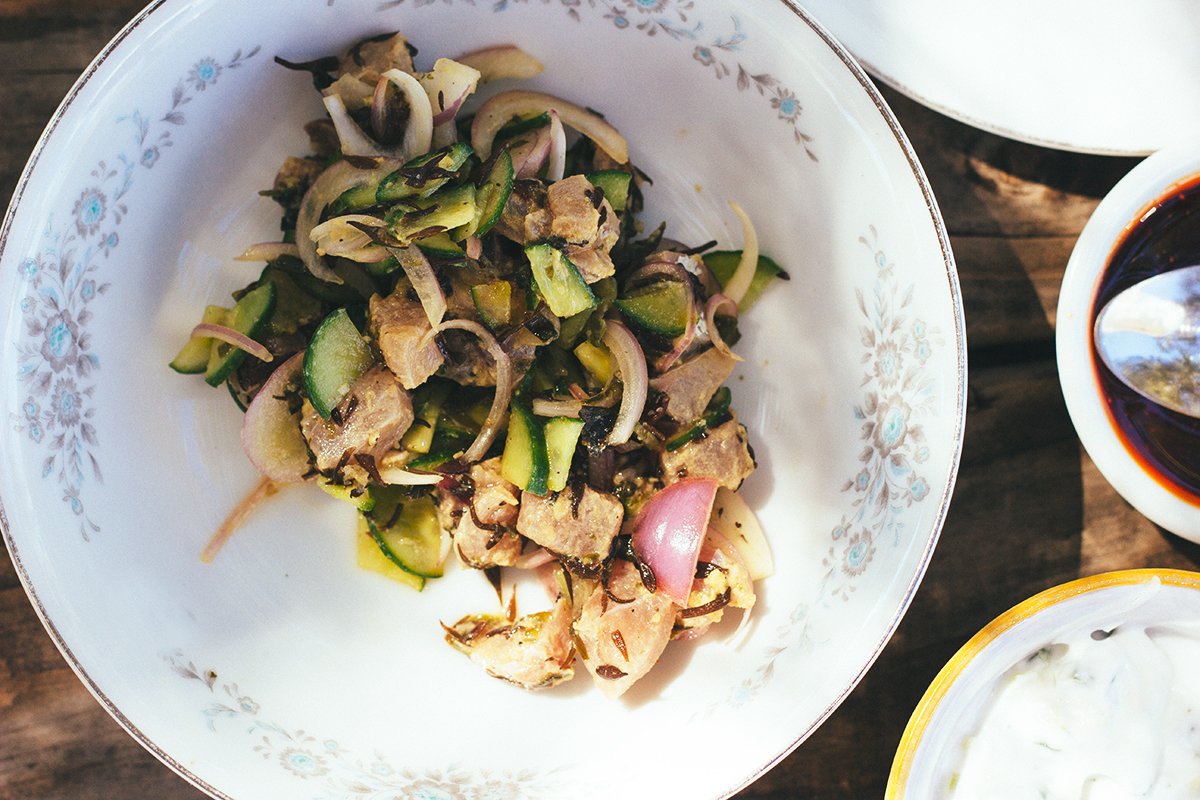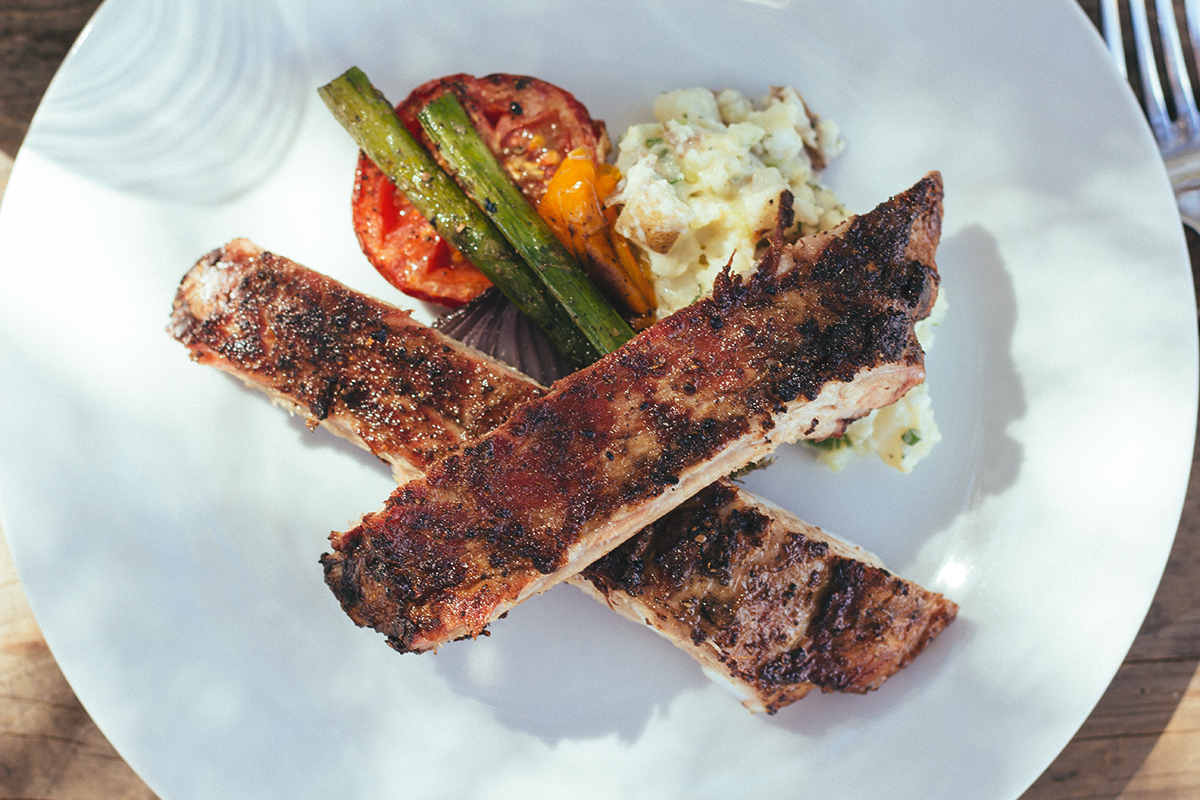 It was such a welcomed change, just taking in the natural scenery of our beloved Valle, sipping local wine, and enjoying yet again another memorable meal.
Here's to as many trips down there as we can make possible this summer season!
El Pinar de 3 Mujeres | MAP Km. 87 Highway 3 Tecate-Ensenada (Same exit as Viñas de Garza) Valle de Guadalupe, Baja California +52 646 101 5268
Thu - Sun: 1:00 pm - 6:00 pm