Valle de Guadalupe: Chef Miguel Angel Guerrero's La Esperanza Baja Med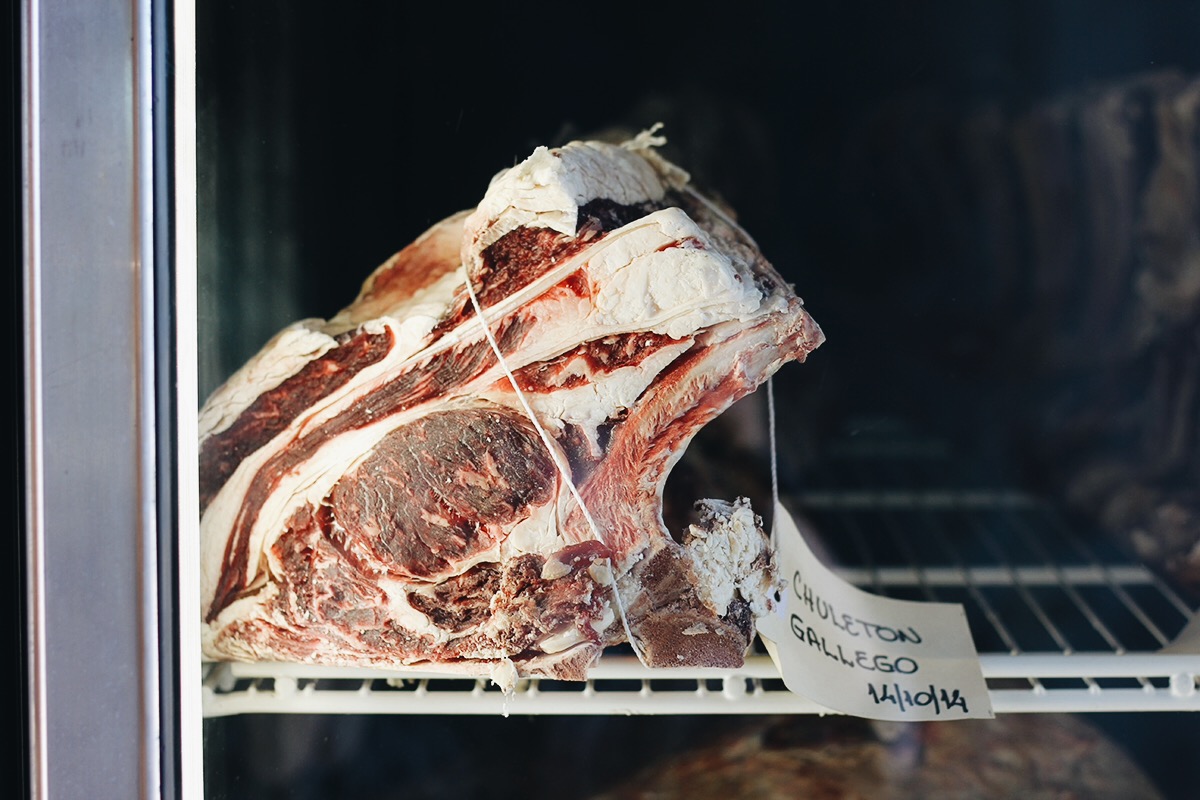 No stranger to the Valle de Guadalupe, Chef Miguel Angel Guerrero has graced us with his incredible Baja Med dishes at his newest spot: La Esperanza Baja Med. What a beauty! As you walk into the restaurant, your eyes are immediately drawn out towards the expansive vineyards and gorgeousness that we all know as Mexico's wine country.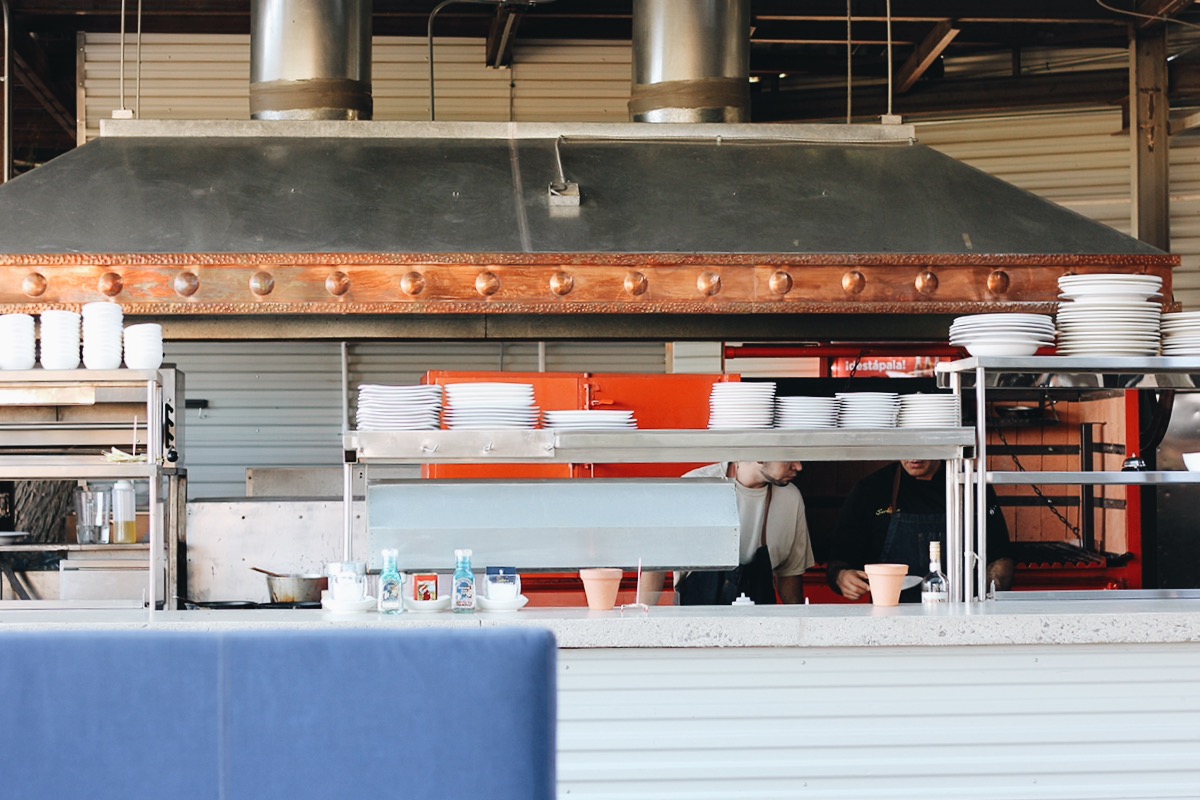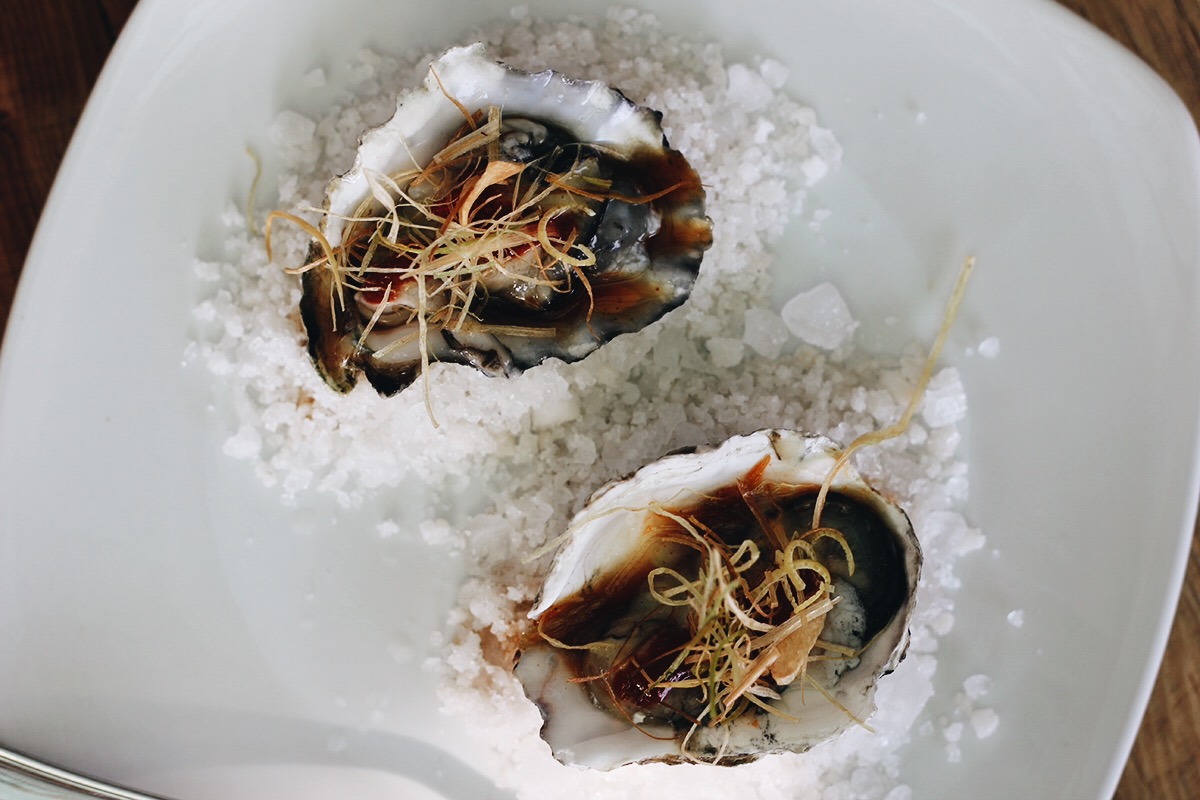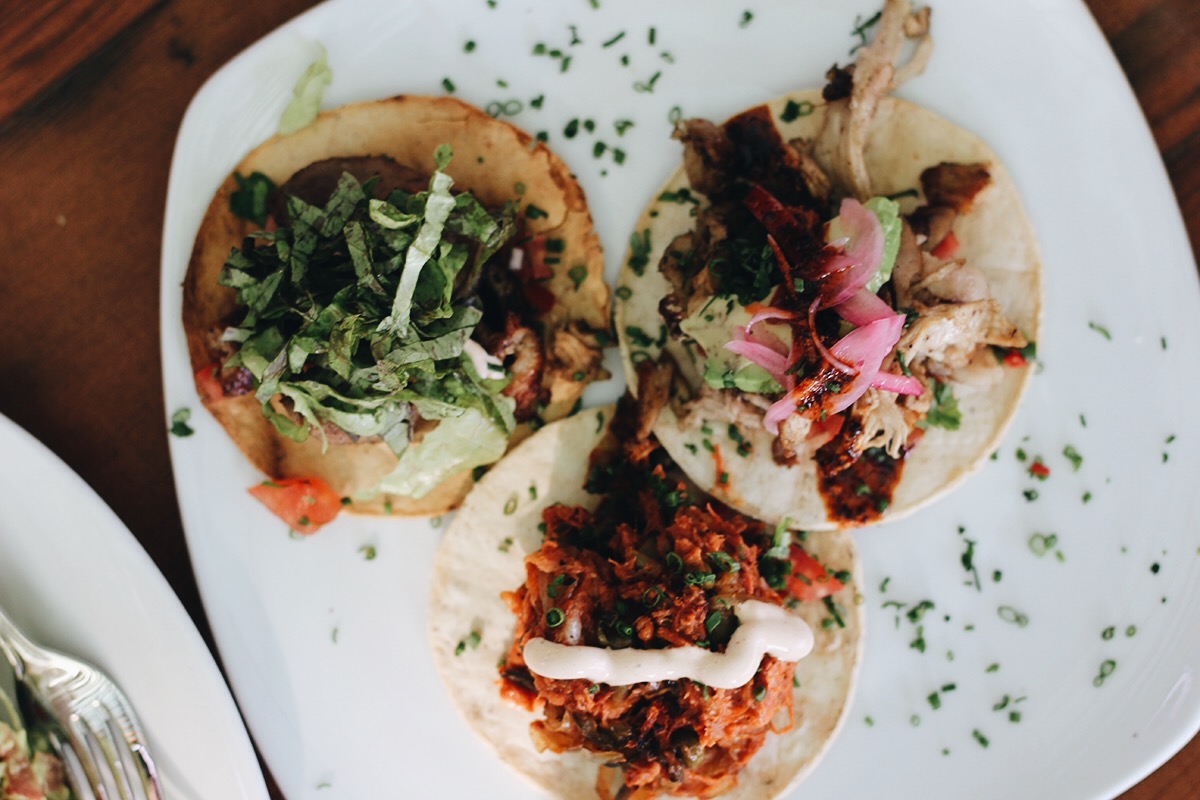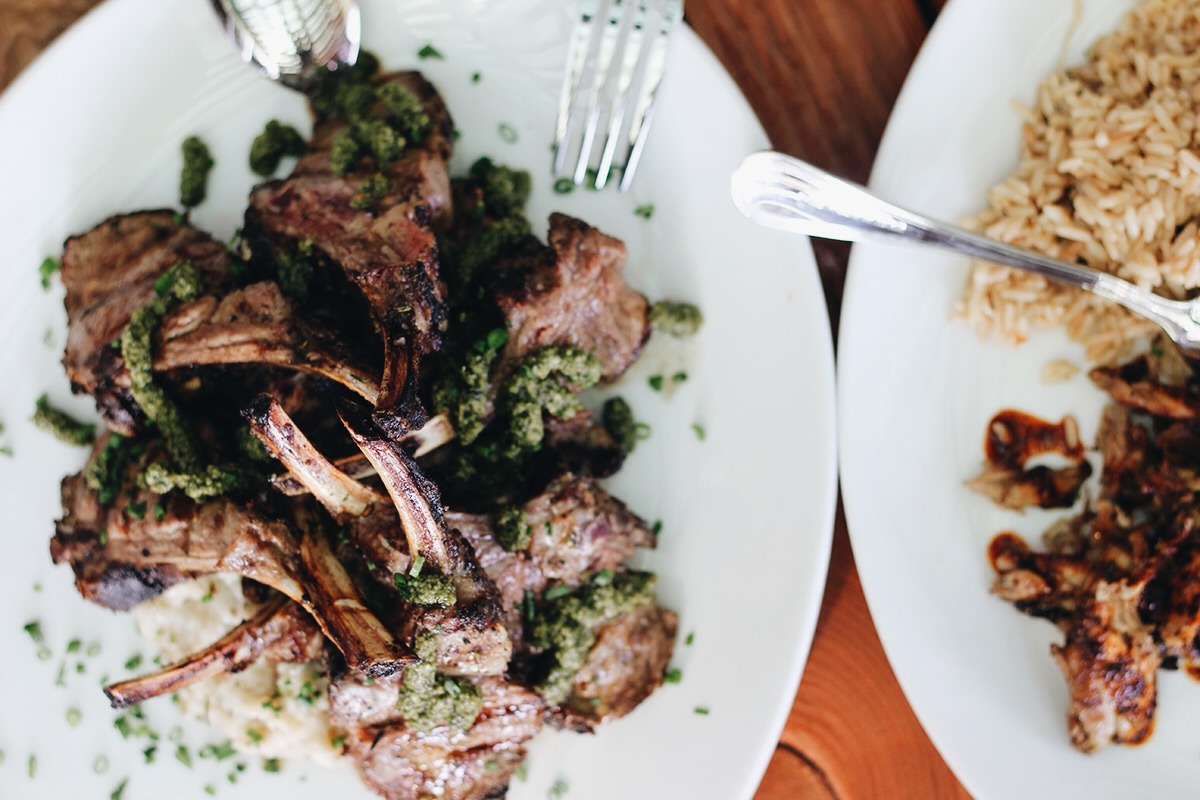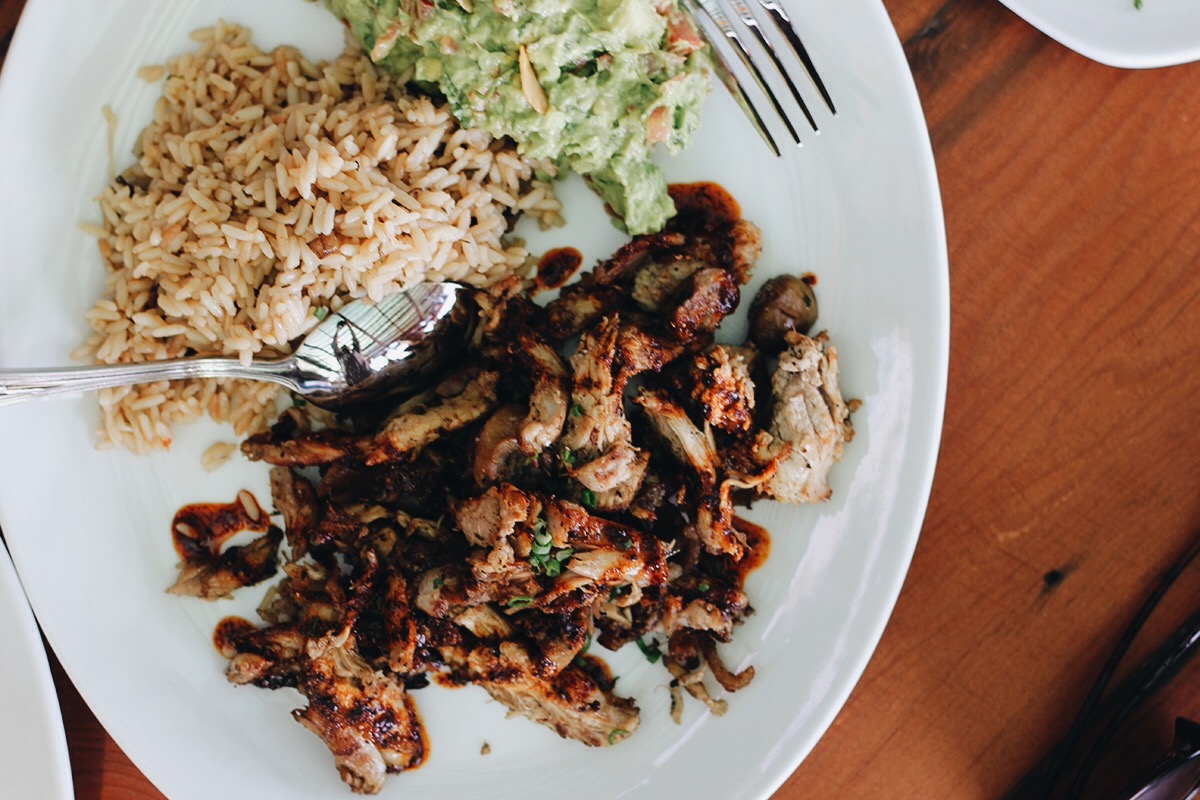 We dined with close friends and family, so sharing dishes worked out just perfectly. Soon our table was filled with fresh oysters del Pepe, shot glasses filled to the brim with an assortment of seafood and a splash of beer, a huge plate of lamb chops drizzled in pesto, lechon, and a trio of tostadas (duck, marlin and lechon). As I assembled my lechon tacos, our son Giovanni was going to town on the mouthwatering lamb. I think he really enjoyed that it was in the shape of a "lollipop".
Even though I could have easily walked away without dessert, one of my all time favorite desserts is the pastel de crepas from Miguel Angel Guerrero's La Querencia. When I heard the waitress say that they served it there as well, Antonio didn't even have to look at my reaction before ordering it. I can't even finishing typing this, as my mouth has now begun to water. It is that good!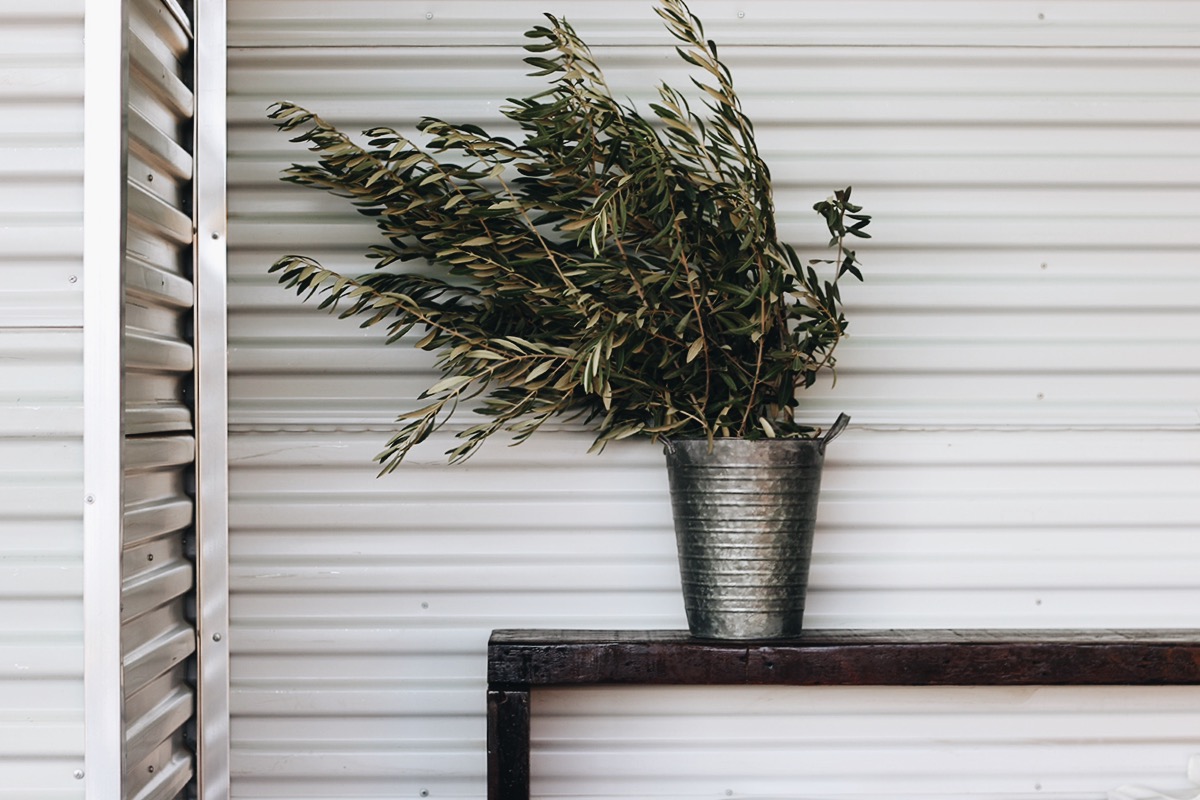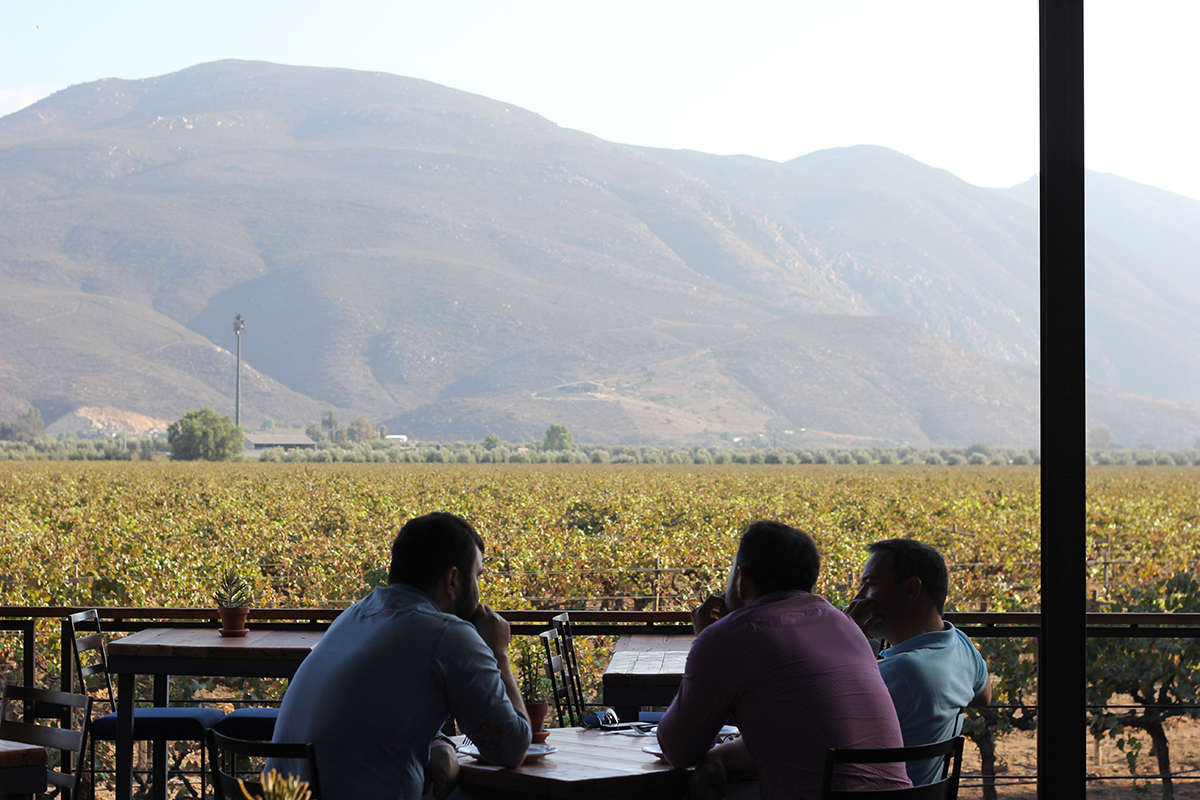 Breathtaking views, amazing food, and wonderful company, made up our Sunday afternoon at La Esperanza.
Now please forgive me as a daydream throughout the rest of the day..
@laesperanzabajamedcocina by @bajamedbymiguelangel. New to #ValledeGuadalupe.

A photo posted by LIFE + FOOD (@lifeandfood) on Oct 10, 2014 at 4:31pm PDT
La Esperanza Baja Med | Facebook Km. 73.5 Carretera Tecate-El Sauzal 22750 Valle de Guadalupe, Baja California
+52 (664) 6481267 (664) 1430999 | (619) 7342360
Tue - Thu: 12:30 pm - 9:00 pm Fri - Sat: 12:30 pm - 10:00 pm Sun: 12:30 pm - 8:00 pm